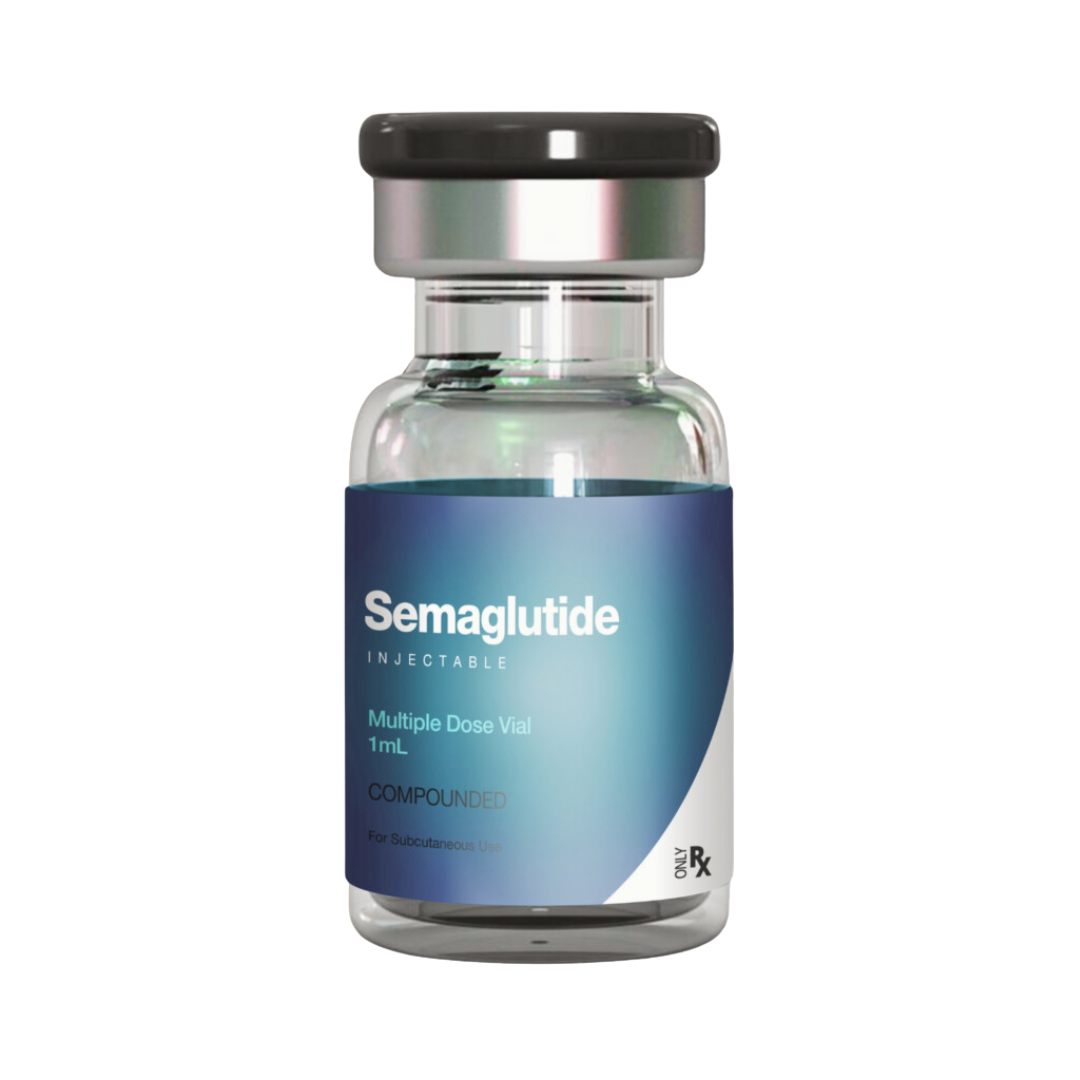 Semiglutide Injection - 1 Month Supply
Regular price
$1,500.00
Sale price
$550.00
Save $950.00
/
---
Low stock - 6 items left

Inventory on the way
Semaglutide Injection - 1 Month Supply
Description:
The Semaglutide Injection - 1 Month Supply is an innovative medication designed to assist with weight management. With a convenient once-a-week dosing schedule, this product aims to improve your health by reducing appetite and making you feel full sooner.
Key Features:
Active Ingredient: Semaglutide
Dosage: Administered once a week via subcutaneous injection by a doctor.
Applications: Effective for weight loss by curbing appetite and promoting a feeling of fullness.
Mechanism: Mimics a hormone that targets areas of the brain to regulate appetite.
Benefits:
Convenience: Weekly dosing at the doctor's office minimizes the hassle and ensures proper administration.
Weight Loss: Helps to curb appetite and create a feeling of fullness, contributing to weight loss.
Improved Health: When used as part of a comprehensive health plan, it can contribute to overall health improvement.
Usage Instructions:
Book an appointment with your doctor for the administration and evaluation of candidacy of Semaglutide injection.

If you are not a candidate, you will receive a refund. 

Follow the doctor's prescription plan. 
The doctor will administer the injection in the office for the first two times, and also each time a new dosage is initiated. This approach serves three purposes:

To ensure that you do not experience any adverse reactions, such as severe nausea
To confirm that the dosage isn't too low, rendering it ineffective
To provide you with guidance on how to properly administer the injection yourself. After these initial appointments, we will supply you with pre-filled syringes containing your dosage, enabling you to self-administer the injections at home. You also have the option of having them administered in the office.