Hyaluronic Acid Gel: The Ultimate Moisture Booster for Flawless Skin
Hyaluronic Acid Gel: The Ultimate Moisture Booster for Flawless Skin
Imagine an all-in-one skincare product that can hydrate, improve texture, and reduce the appearance of fine lines across all skin types. Sounds too good to be true, right? Well, hyaluronic acid gel is that magical solution you've been searching for. In this blog post, you'll learn everything there is to know about this miracle moisture booster and how to make it an essential part of your skincare routine.
Key Takeaways
Hyaluronic acid gel is a lightweight, oil-free solution that provides hydration and improved skin texture and tone for all skin types.

Researching active ingredients of hyaluronic acid gels and reading user reviews can help you choose the right product for your skin type.

Hyaluronic acid gel is suitable for all skin types when used correctly, providing hydration while regulating moisture levels without clogging pores or feeling greasy.
Understanding Hyaluronic Acid Gel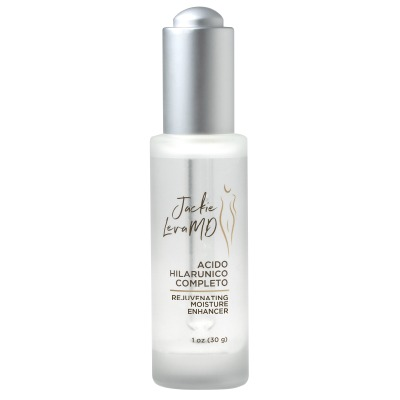 Buy Here
Hyaluronic acid gel is an oil-free solution that can provide immediate hydration to dry skin, resulting in a radiant complexion over time. Its unique formula is suitable for all skin types, including combination skin, and can be employed as a light moisturizer for oily skin. The benefits of hyaluronic acid gel include:
Immediate hydration to dry skin

Improved skin texture and tone

Suitable for all skin types

Can be used as a light moisturizer for oily skin

Contains green tea extract, a potent antioxidant

May contain fruit extract for additional benefits
This lightweight gel can be applied as necessary and can also be incorporated beneath creams and lotions containing beneficial ingredients like leaf extract. It's no wonder that hyaluronic acid gel has become a go-to product for skincare enthusiasts seeking a simple, effective solution for their skin's hydration needs.
The science behind its hydrating properties
At the core of hyaluronic acid gel's hydrating properties is its unique capacity to retain water, holding up to 1,000 times its weight in hydration for the skin. This is the secret behind its ability to improve skin texture, tone, and provide intense moisture. However, sodium hydroxide is not a key component in hyaluronic acid gel, as its primary function is to provide hydration and moisture retention for the skin. So, you may wonder, what makes hyaluronic acid gel's hydration so effective?
The answer lies in its formulation, which may include caprylyl glycol for additional moisturizing benefits. When applied correctly and in the appropriate quantity, hyaluronic acid gel can provide the much-needed hydration, firmness, and rejuvenation your skin has been craving. Choosing the right product for your skin type is crucial to maximize the benefits of hyaluronic acid gel.
How to Choose the Right Hyaluronic Acid Gel for Your Skin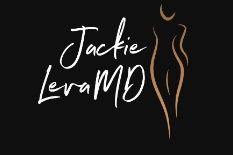 Buy Here
Experience unparalleled skin rejuvenation with 'ACIDO HIALURONICO COMPLETO' by Jackie Leva MD, the epitome of medical-grade skincare excellence. Our elite hyaluronic acid gel stands out in the realm of advanced skin hydration, meticulously crafted to meet the highest standards of quality.
Central to 'ACIDO HIALURONICO COMPLETO' is the premium hyaluronic acid, skillfully formulated to provide unmatched hydration and moisture retention. This high-molecular weight variant is especially beneficial for those with oily skin, seamlessly integrating into a comprehensive skincare routine.
But the brilliance of 'ACIDO HIALURONICO COMPLETO' lies not only in its potent active ingredients. Our commitment to a non-sticky, comfortable formulation sets us apart, ensuring a luxurious and soothing application. Backed by glowing reviews from verified users, our product proves its efficacy and suitability for various skin types.
By choosing 'ACIDO HIALURONICO COMPLETO' by Jackie Leva MD, you are selecting a product that transcends ordinary skincare. Its lightweight, refreshing texture is ideal for daily use, providing a skin-loving experience that caters to your specific concerns. Trust in the expertise of Jackie Leva MD and embrace the transformative power of our hyaluronic acid gel."
This updated version focuses on the specific product name while maintaining the emphasis on its high quality, medical-grade formulation, and the benefits it offers, particularly for oily skin types.
Active ingredients for specific skin concerns
Different hyaluronic acid gel products may contain various active ingredients that target specific skin issues. Moisture Surge Hyaluronic Acid Gel contains a variety of ingredients, such as:
Aloe Barbadensis Leaf Juice

Sodium Hyaluronate

Pentylene Glycol

Hydroxyethylcellulose

Tetrasodium EDTA

Potassium Sorbate

Sodium Benzoate

Citric Acid
Sodium Hyaluronate, in particular, replenishes lost moisture and hyaluronic acid in the skin, enhancing hydration and smoothing the texture caused by fine lines and wrinkles.
Other active components found in hyaluronic acid gels may include:
Vitamins

Ceramides

Thermal or volcanic water

Glycerin

Retinol

Aloe vera
These ingredients can offer supplementary advantages such as hydration, anti-aging effects, and calming effects for the skin. Taking into account the specific active ingredients in a hyaluronic acid gel allows you to select a product that addresses your unique skin concerns.
Non-sticky formulas for comfortable wear
A hyaluronic acid gel with a non-sticky formula provides a comfortable, lightweight feel on the skin, making it an ideal choice for daily use. The non-sticky quality of a hyaluronic acid gel formula is achieved through the utilization of ingredients such as sorbitol and sodium acetylated hyaluronate, which provide a pleasant skin feel without stickiness. Moreover, the gel may be formulated to have a less fluffy consistency than standard high molecular hyaluronic acid, resulting in a non-sticky texture.
Not only does a non-sticky formula offer a comfortable wear, but it also allows for the hyaluronic acid gel to be worn independently or beneath makeup as a moisturizer. This versatility makes it even more appealing for those seeking a skincare product that can easily be incorporated into their daily routine while providing the hydration and comfort their skin needs.
Application Tips for Maximum Benefits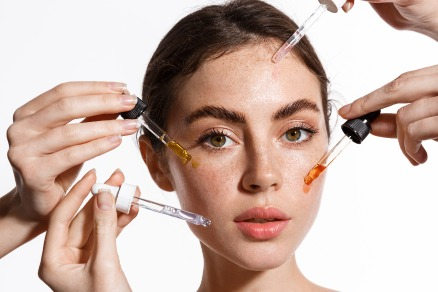 Following correct application techniques is vital to derive the full benefits of hyaluronic acid gel. These include:
Incorporating a moisturizer containing hyaluronic acid into your daily skincare regimen

Applying a thin layer of hyaluronic acid serum to damp skin for enhanced absorption

Exploring the use of hyaluronic acid as a primer prior to applying makeup

Spritzing your face with water or a facial mist before applying hyaluronic acid to provide extra hydration and boost its effectiveness.
Adhering to the instructions provided with your specific hyaluronic acid product is important for optimal application. By following these application tips, you can ensure that your skin receives the maximum benefits from your hyaluronic acid gel, leaving it hydrated, smooth, and radiant.
Prepping the skin with cleansing and toning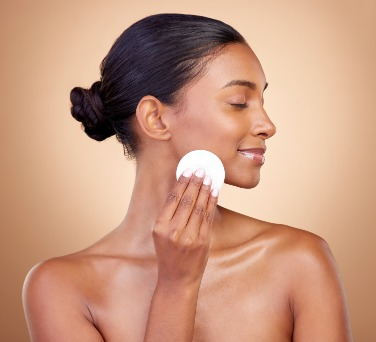 For optimal absorption, cleanse and tone the skin before applying hyaluronic acid gel. Gentle facial cleansers, especially those containing hyaluronic acid, can help cleanse the skin while preserving its natural moisture. After cleansing, using toners such as Innisfree Green Tea Seed Hyaluronic Acid Toner, Dr. Barbara Sturm's Balancing Toner, or Fresh Rose & Hyaluronic Acid Deep Hydration Toner can help reestablish the skin's pH levels, creating an optimal environment for the hyaluronic acid gel to be effective.
Cleansing and toning not only prepare the skin for hyaluronic acid gel application by eliminating dirt and impurities, but they also facilitate the gel to penetrate more efficiently and provide maximum hydration to the skin. Proper skin preparation ensures that your hyaluronic acid gel is fully effective.
Layering with serums, moisturizers, and sunscreen
Layering hyaluronic acid gel with other skincare products can also maximize its benefits and provide additional protection. The proper order of applying skincare products, including hyaluronic acid gel, is to begin with the most aqueous products first and then layer them from thin to thick.
Here is the recommended order of application:
Hyaluronic acid gel: Apply as the initial serum in your regimen.

Retinol: Follow with other products such as retinol.

Sunscreen: Finish with sunscreen to protect your skin from harmful UV rays.
By following this order and focusing on the decrease quantity of each product, you can ensure that the hyaluronic acid gel is properly absorbed and effectively hydrates and plumps your skin.
Allowing each product enough time to be absorbed and take effect can augment their individual effectiveness. Moreover, sunscreen products containing hyaluronic acid can help maintain hydrated and firmer skin while safeguarding it from the damaging effects of UV rays. Proper layering of skincare products ensures that your skin fully benefits from the hyaluronic acid gel and remains protected all day.
Applying to face, neck, and décolleté
For optimal results, hyaluronic acid gel should be applied evenly to the face and neck after cleansing. The gel may be worn alone or under makeup as a moisturizer. It is also safe to utilize hyaluronic acid gel under the eyes, as it can attract and retain moisture, plumping up the skin, and diminishing the appearance of fine lines and wrinkles.
Applying hyaluronic acid gel to the face, neck, and décolleté ensures these areas receive necessary hydration and rejuvenation for a smooth, firm, and radiant look. Remember, consistency is key, so make it a part of your daily skincare routine to see the best results.
Common Myths and Misconceptions about Hyaluronic Acid Gel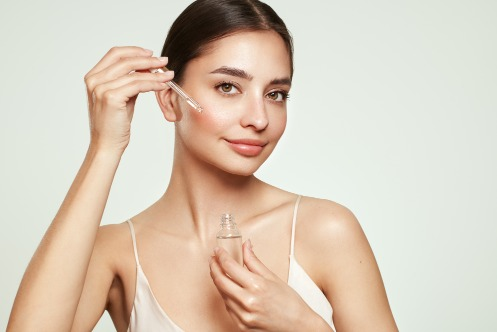 As with any popular skincare product, there are myths and misconceptions surrounding hyaluronic acid gel. Here are some facts to clear up any confusion:
Hyaluronic acid gel is fragrance-free.

It is suitable for all skin types.

It does not typically cause skin allergies.

It can dry out the skin if not utilized correctly or in moisture-lacking environments.

Ensuring proper application and moisture retention can prevent this issue.
Debunking these common myths and misconceptions allows you to confidently use cruelty free hyaluronic acid gel, assured of its safety, efficacy, and suitability for all skin types.
Suitable for all skin types
Hyaluronic acid gel is appropriate for all skin types, including oily and acne-prone skin, due to its non-comedogenic nature, which means it does not clog pores. It provides hydration without adding excess oil to the skin, thus helping to regulate oil production and prevent breakouts. Moreover, as a gentle and hypoallergenic ingredient, hyaluronic acid gel is suitable for sensitive skin as well.
By functioning as a light moisturizer, hyaluronic acid gel draws and holds water in the skin, serving as a humectant that hydrates and plumps the skin while diminishing the visibility of fine lines and wrinkles. Its ability to regulate moisture levels and provide hydration without feeling heavy or greasy on the skin makes it an ideal solution for all skin types and concerns.
Summary
In conclusion, hyaluronic acid gel is a versatile and effective skincare product that can benefit all skin types. From providing intense hydration and improving skin texture to debunking common myths, this blog post has covered everything you need to know about hyaluronic acid gel. By choosing the right product, following proper application techniques, and layering with other skincare products, you can maximize the benefits of hyaluronic acid gel and achieve that flawless, radiant complexion you've always desired. So why wait? It's time to unlock the secret to beautifully hydrated skin with hyaluronic acid gel.
Frequently Asked Questions
What is hyaluronic acid gel used for?
Hyaluronic acid is commonly found in moisturizing creams, lotions, ointments, and serums, and helps to reduce wrinkles and lines while aiding in wound healing. Additionally, it enhances skin flexibility, allowing it to stretch and flex more easily.
Is hyaluronic gel same as hyaluronic acid?
No, hyaluronic gel is not the same as hyaluronic acid. Hyaluronic acid is a naturally occurring substance found in the body, while hyaluronic gel is an artificial product made from hyaluronic acid.
Can hyaluronic acid gel be used as a daily moisturizer?
Yes, hyaluronic acid gel can be used as a daily moisturizer and worn alone or underneath makeup.
What is the proper order of applying skincare products, including hyaluronic acid gel?
Start your skincare regimen by applying hyaluronic acid gel first, followed by thinner products and then gradually move onto thicker products.
How can I ensure optimal absorption of hyaluronic acid gel?
For optimal absorption of hyaluronic acid gel, cleanse and tone the skin before application.
---